Next Step Classes are a place to engage, listen, seek, and interact with God through the Bible in Community. Each class is designed to help you grow in your faith through knowledge and practical next steps.
Our purpose is "to equip the saints for the work of ministry, for building up the body of Christ, until we all attain to the unity of the faith and of the knowledge of the Son of God, to mature personhood to the measure of the stature of the fullness of Christ."
Ephesians 4:12-13 (English Standard Version)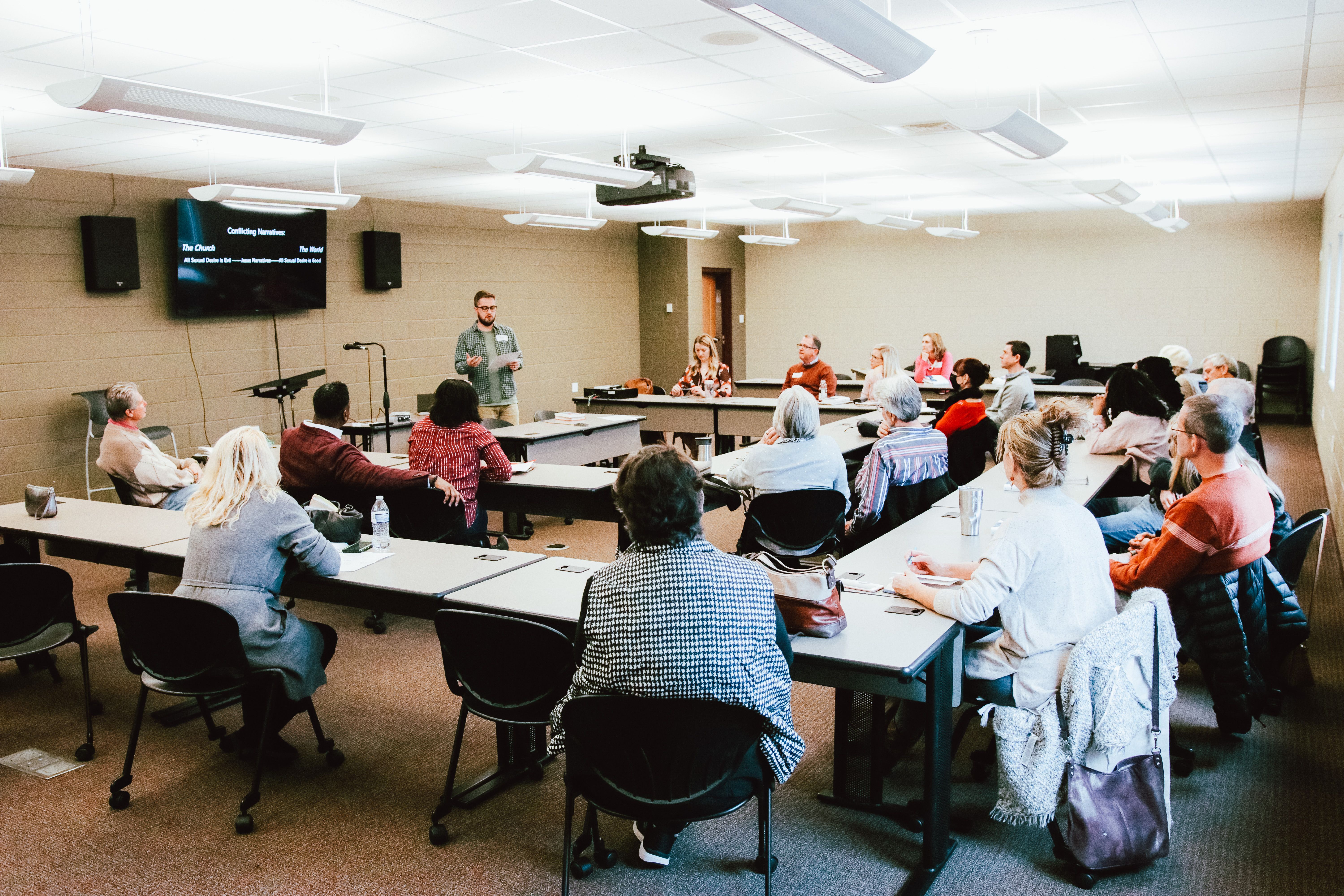 CLASS INFORMATION AND REGISTRATION
This Fall, we are offering two different classes in three time slots.
September 10 - December 10
Does the Old Testament Really Matter
Room 301 | 9am & 11:15am
Led by Lynanne Gornto, Katy Calabrese, and Russ Scott
Journey with us through the Old Testament as we explore some of the Bible's most challenging books—Job, Deuteronomy, Psalms, Ecclesiastes, and the Prophets. As we witness God interact with the people of ancient Israel, we will learn a lot about who we are, what it means to be in relationship with God, and why the Old Testament was so important to Jesus and the apostles. In the process, we will learn a lot about what the Old Testament means for us today in our walk of faith.
Don't miss it. Click here to register.
Sunday Edition: The Remedy
Room 302 | 11:30am
Led by Joe Caldwell and Violet White

"You can't, God Can" is the theme for Arthur's Fall sermon series. Most of us are trying to make our lives better. Better relationships. Better jobs. Better grades. But our attempts to improve our lives often fail because they are just that, attempts. It is not by our effort, but by what God has done and can do that we can become the most confident, contented people we can be?redeemed through Jesus, transformed by his Spirit. Join us each Sunday following the worship service as we discuss and apply "The Remedy."
Click here to register