Faith + Life is a place to engage, listen, seek and interact with God through the Bible and through Community. Each class is designed to help you grow in your faith both through knowledge and practical next steps.
"Our purpose is to prepare God's people to serve and to build up the body of Christ. This is to continue until all of us are united in our faith and in our knowledge about God's Son, until we become mature, until we measure up to Christ, who is the standard."
- Ephesians 4:12-13 (God's Word Translation)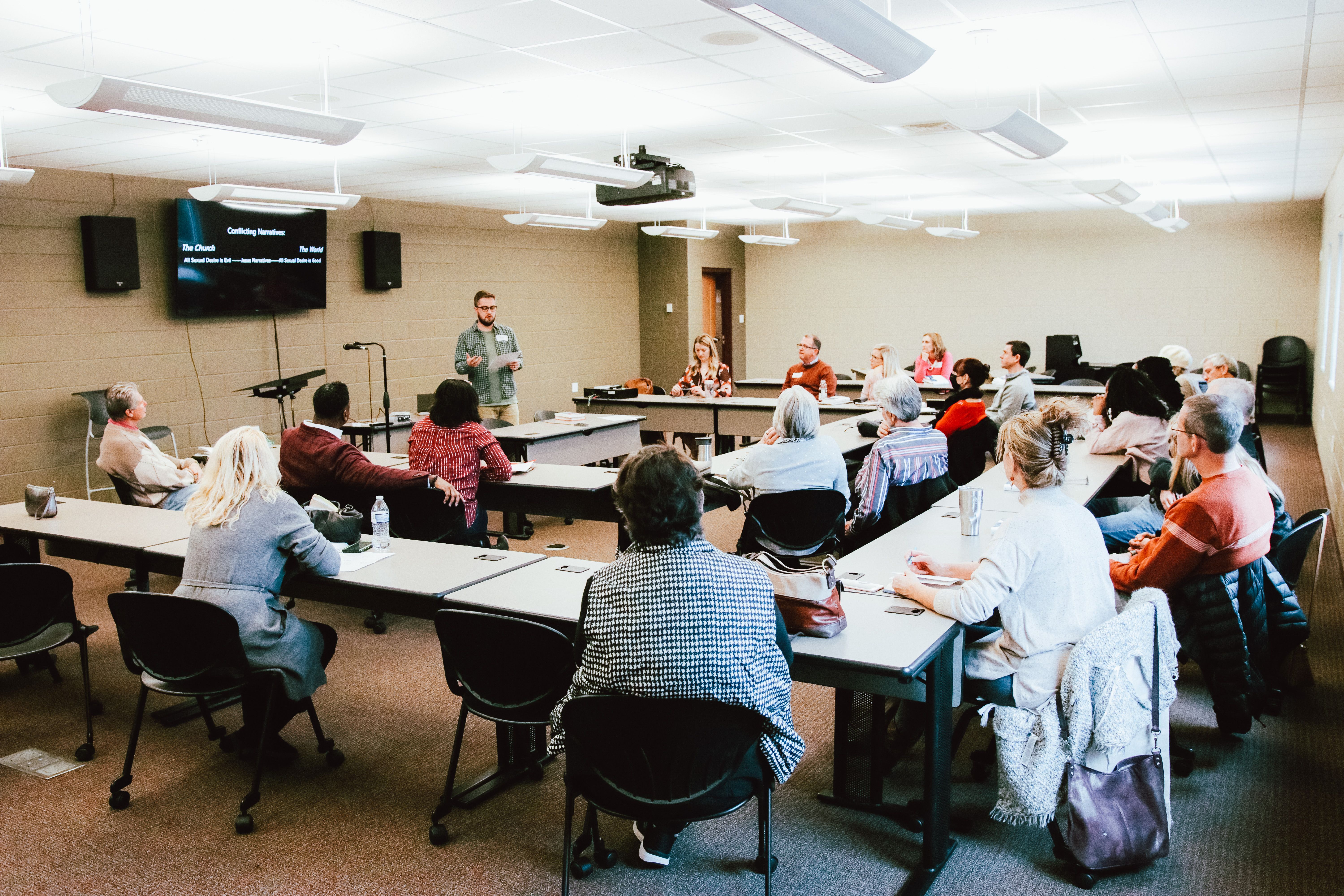 CLASS INFORMATION AND REGISTRATION
REGISTER HERE
May 1 - June 26, 2022

Colossians: A letter from Then to Now...
9:00-9:50M in Room 301 and ONLINE | video series by Ashley McNary
Russ Scott & Team
As children, we loved the idea of getting mail. There is something about receiving something unexpected, addressed specifically to us that feels special. In the early days of the church, Paul sent a letter to the church of Colossae. We are fortunate enough to be able to read this letter for ourselves and through it to experience what the people of Colossae did. While this letter might not be addressed to us, there is so much that we can learn from it.


The Good and Beautiful Community
11:15-12:00 in Room 304 | a book by James Bryan Smith
Joe Caldwell & Team
In this third book in the Apprentice Series, James Bryan Smith helps us know how to live in relationship with others as apprentices of Jesus. Join us as we learn to live in continuous contact with the kingdom of God, and to live constantly as men and women in whom Christ dwells.